Thirsty's Burgers in Elkton is introducing a new item to its menu next week — a homemade salmon patty topped with melted Havarti, avocado and caramelized onions. While the burger will leave customers with a full stomach, the final ingredient might provide some calmness — a slather of CBD butter to top it all off.
The Pure Burger is a partnership between Thirsty's Burgers and Pure Shenandoah, a hemps product business also in Elkton. Rey Gotay, owner of Thirsty's Burgers, said he can slap the CBD butter on other burgers too, if customers want.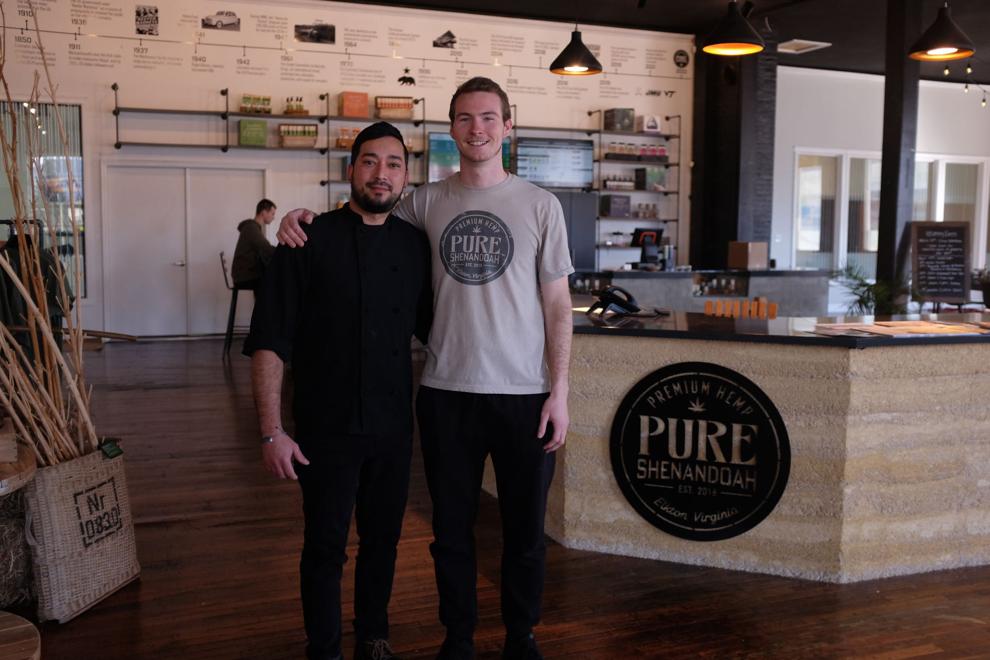 CBD, or cannabidiol, is a compound found in marijuana that does not contain THC and does not cause a "high," according to the CDC. Instead, CBD is commonly used to alleviate health issues, both physical and mental.
The Pure Burger will contain 15 mg of CBD per burger, according to Abner Johnson, chief operations officer for Pure Shenandoah. Using infused butter is a consistent way to dose the burgers, he said.
Since 15 mg is a small dose, people might not feel much after eating the burger, Johnson said. But it will provide a calming effect and benefit multiple parts of the body.
CBD works by interacting with the endocannabinoid system, which all animals and humans have, Johnson said. CBD binds to receptors throughout the endocannabinoid system.
"You have these receptors all throughout your body, in your brain, in your immune system, your digestive system and your nervous system," Johnson said.
CBD has helped his customers with sleep, anxiety, and pain and inflammation, Johnson said.
"Those are the top three," he said.
Pure Shenandoah is also collaborating with Brothers Craft Brewing to make a CBD-infused carbonated water, which will also be available at Thirsty's, Gotay said.
"We're both just entrepreneurs in Elkton," Johnson said, looking at Gotay on the couch across from him at Pure Shenandoah. "I think what brought us together is our common goal to develop this area, make it more of a tourist attraction, boost the economy and just help develop it."
Helping to renovate the Elkton Theater was one of the first projects that brought Johnson and Gotay together.
Gotay said their partnership started as friends but feels more like family now.
"They could call me right now and say, 'Hey, I need you at 6:30 in the morning tomorrow, can you help us?' Sure," Gotay said.
The benefit of collaborating with other local businesses? Growth, Gotay said. It can be beneficial to collaborate with another business that has different knowledge or accessibility, he added.
"When you collaborate you make your dream, or that goal, or that thing come true," Gotay said.