Incredible Timberville Property! 9 Acres! An equestrian dream also offering
Details for Incredible Timberville Property! 9 Acres! An equestrian dream also offering
Updated
Incredible Timberville Property! 9 Acres! An equestrian dream also offering a full office building! Charming home has a spacious kitchen, main level family, living room and enclosed porch! 4 upper bedrooms including master suite! Exterior farm space includes outdoor riding ring, 40'x60' indoor training facility, stable, 60'x30' office building and much more! MLS#597224 $550,000 Kathie See & The See R Team 540-896-9385.
Categories
Coronavirus Coverage Free To Read
To help keep the community informed about critical developments during the current coronavirus crisis, The Daily News-Record has temporarily opened free access to all articles related to the COVID-19 pandemic and its local, regional and national impacts.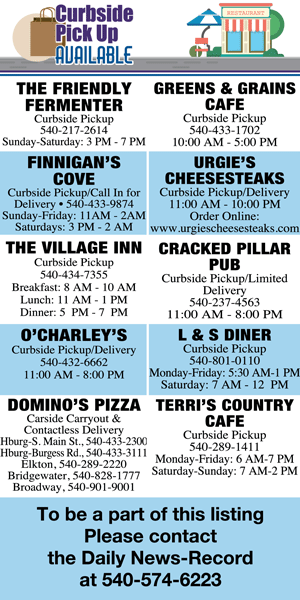 Articles
Sorry, there are no recent results for popular articles.