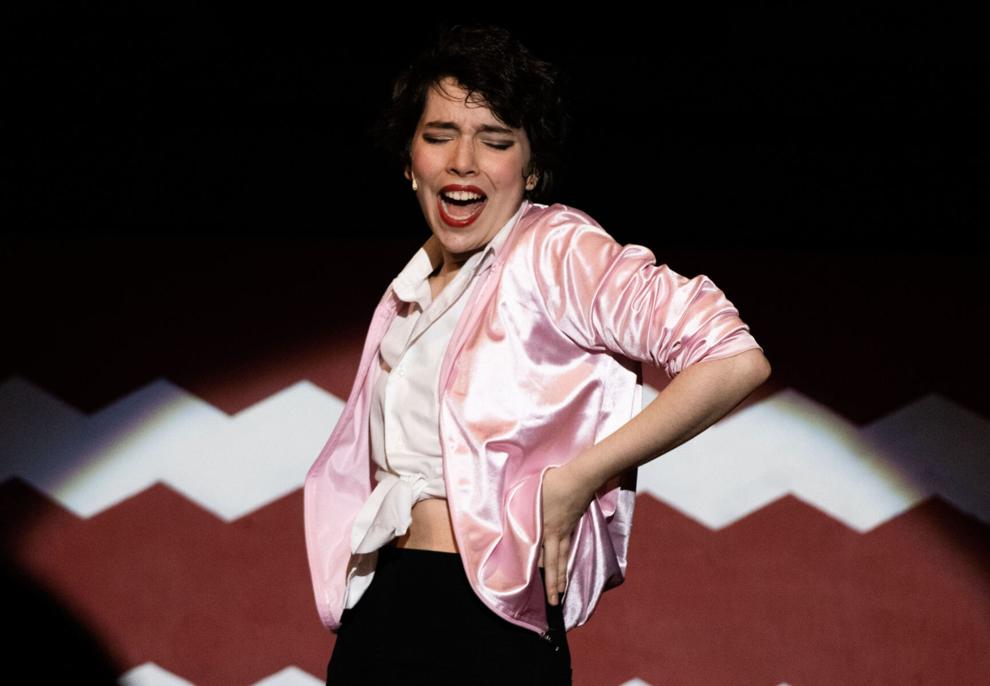 Spotswood High School performances are electrifying.
Shortly after the end of a successful One Act Play contest season, the young actors of Spotswood High School keep up the creative pace with a production of Grease, that opened Wednesday.
Is there anyone that hasn't seen the hit musical "Grease," either on stage or in the film? Students at Spotswood High School are keen to take on the test of making one of the world's best-known and well-loved musicals into something fresh, exciting and relevant even 50 years after its premiere.
Jim Jacobs and Warren Casey's musical was first performed in 1971, is set in a 1950s high school, and has one of the most recognizable scores, based on early rock and roll. The story follows the love story of Sandy and Danny, against the backdrop of their peers, the school gangs The Pink Ladies and The Burger Palace Boys (renamed the T Birds for the 1978 movie) On the surface the musical can appear to be quite light-hearted, but dealing with themes such as peer pressure, gang violence, friendship, rebellion, and sexual awakening, it tells a vivid story about the ups and downs of navigating adolescence, whether in the 1950s or today. This is certainly part of the timeless appeal of the musical, times may change but the trials of becoming an adult do not.
"There are really big shoes to fill with Grease," said Caroline Shoop, who plays Frenchie.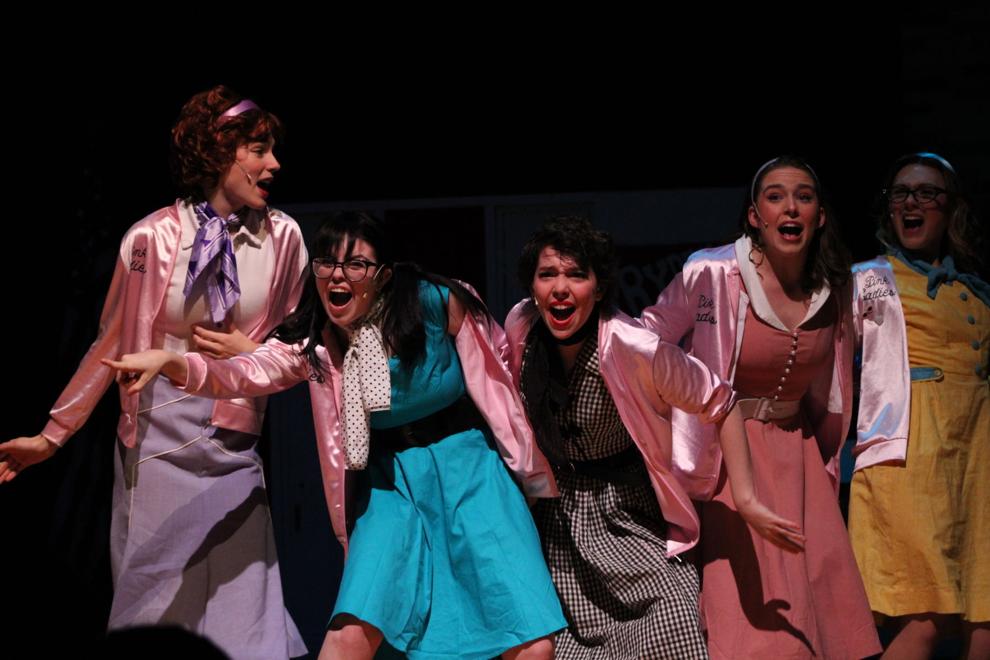 As these young actors talk about their work, a great maturity and understanding of performance are evident.
"Part of the challenge is bringing to life these iconic characters," said Aiden Cahill, who plays Roger. "Keeping the things that everyone knows and loves from the movie and Broadway productions, but then putting our own spins on it."
Even with this challenge, the energized cast is focusing on the audience experience before the curtain even rises.
"I hope they walk away with that nostalgic feeling," said Stella Hale, who takes on the enormous responsibility of portraying Sandy in the show.
From Hale's skillful and passionate rendition of the hit "Hopelessly Devoted To You," it is obvious this talented performer makes Sandy completely her own.
An iconic character with big shoes to fill is Rizzo, played by Helen Padgett.
"She's funny, she's mean, but then you feel what she feels," Padgett said. "She's a woman very comfortable in her sexuality with other guys, but she hates the double standards [...] She just wants to be who she is and she's not going to change it."
This role is a huge departure for this talented young actor.
"In the one act, I played a little child, then in this I play Rizzo, basically the complete opposite," Padgett said. "You have to remember who the character is and completely shift your mindset."
William Blackwell, who plays the rebel and lover Danny, makes another significant transition in this process.
A kicker on the school football team, Blackwell came to the theater late in his High School career and experienced some pushback from friends and teammates.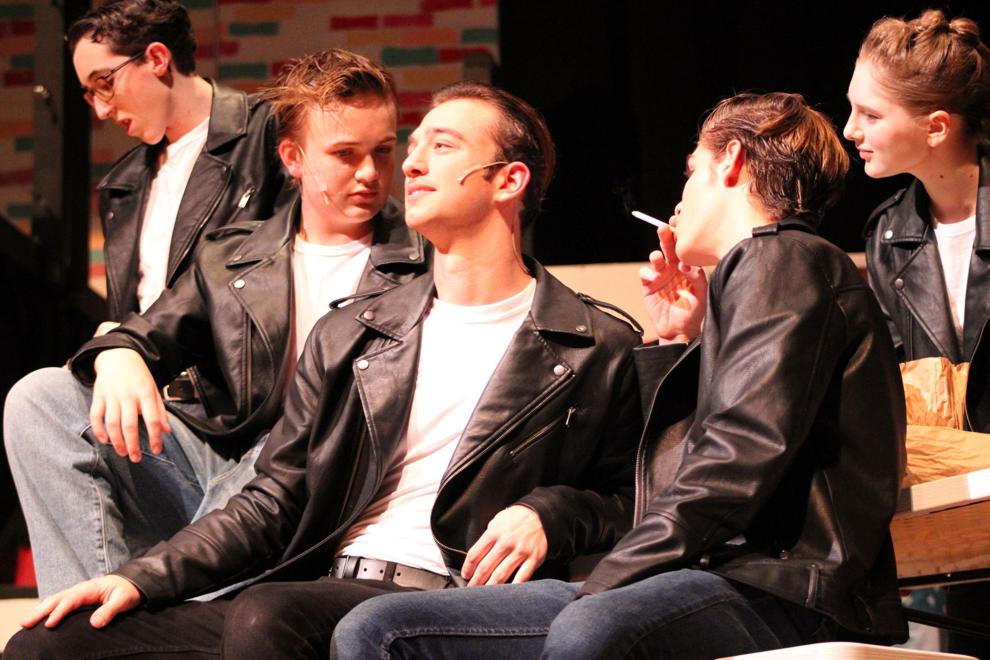 "Last year I used to get made fun of all the time. Until I told them," Blackwell said. "I'm not dropping it... and I pretty much told them, you guys can make fun of me all you like but it's not going to change the way I look and feel towards this, and I followed it instead of listening to them, and now they encourage me."
Theater can transform, inform and be a powerful component of a young person's maturing to adulthood, a process powerfully guided by strong and inspiring leadership.
Currently, Spotswood High School offers seven different theater classes, takes part in one-act play festivals and there are even ambitions to offer a second musical in the year.
The volume of work in such a thriving theater department can be inspiring as well as challenging for young performers, however, this young cast seems entirely capable to keep up the pace and energy despite the hard work required.
"We do this every year, we do a one-act play, then we do a musical, this year and last year they overlapped," said Mary Peyton Marble who plays Jan.
In her opinion, the most significant moment of "Grease" is the reprise of "Look at Me, I'm Sandra Dee," said Justine Mackey, director and theater teacher. In the song, the character Sandy takes a journey ofdiscovery and growth before the audience.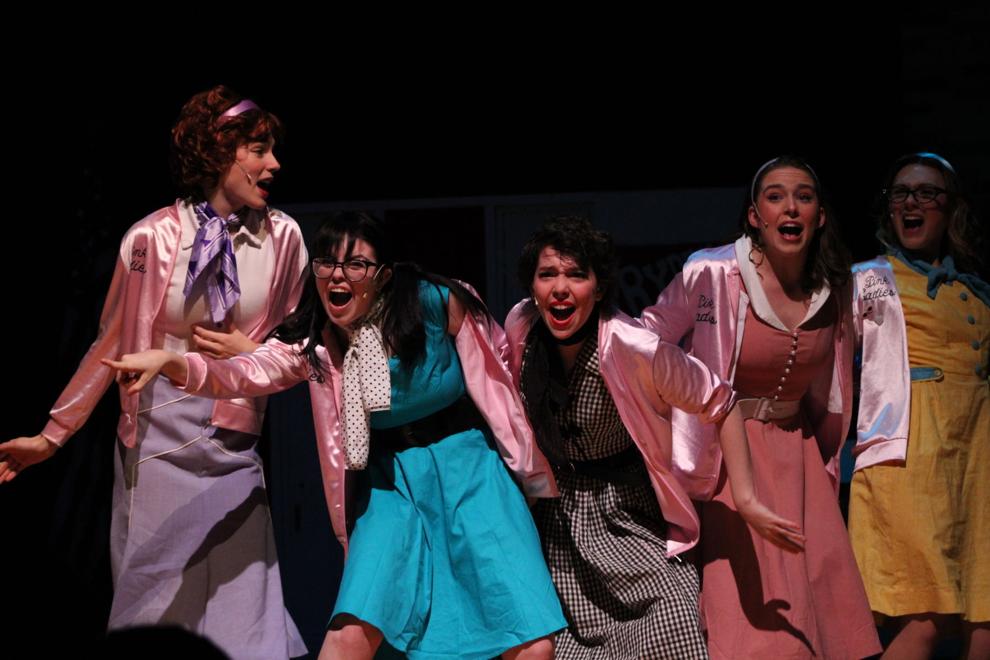 Grease can be seen at Spotswood High School today – Saturday at 7 p.m. and Sunday at 2 p.m. Visit spotswoodmusic.weebly.com/musical to get tickets. All reserved seating is $12 — 15.
"One of the greatest joys of being a high school teacher is you get these young eighth graders, and by the time they leave you they are working, and driving and going to college," Mackey said. "It's such a beautiful thing to watch over those four years, and we see bits of that in that song."