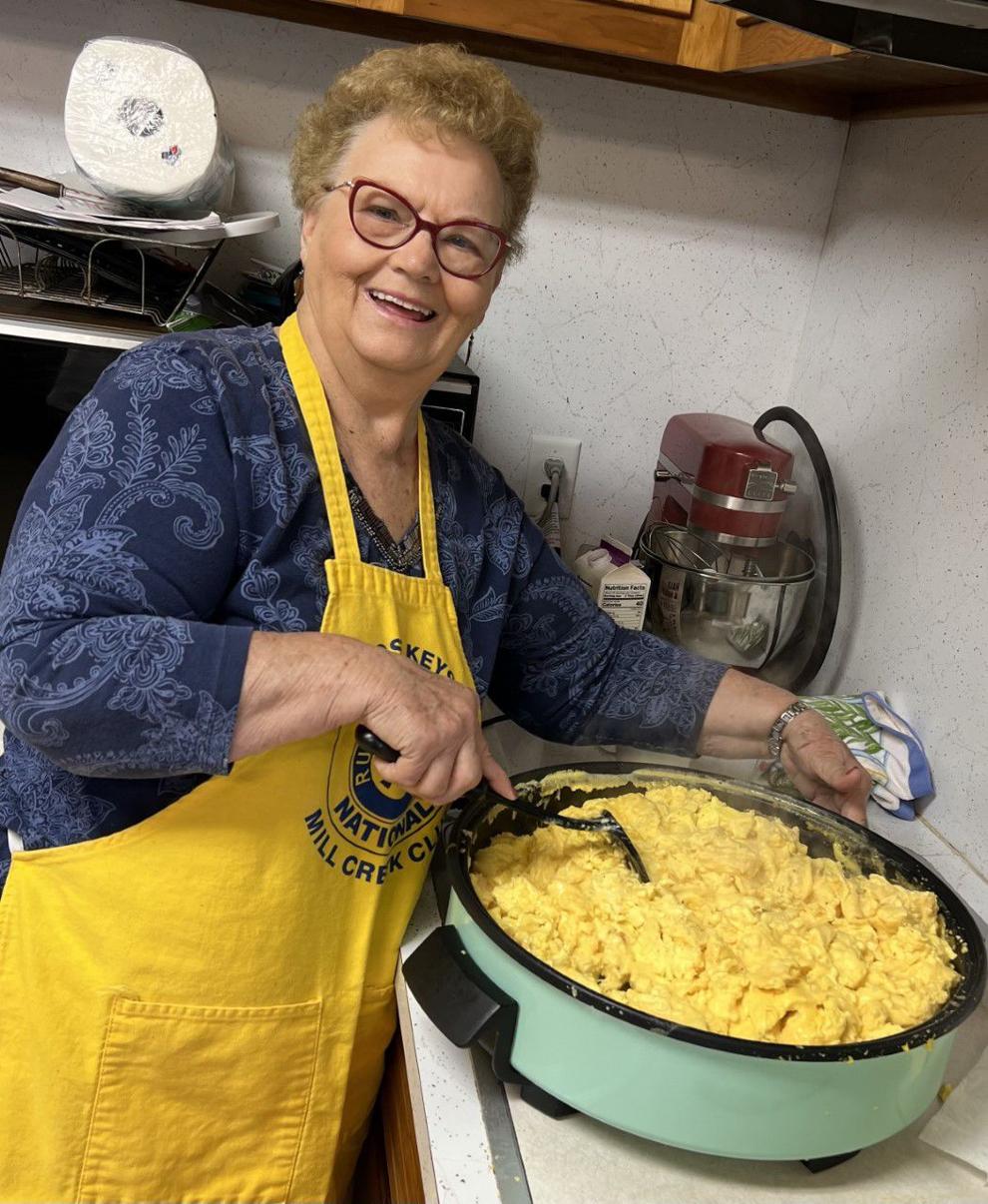 Bridgewater Ruritans Club hosted Girl Scout Troop 1336. Troop Leader Jessi Higgs described the troop's community service projects in Bridgewater and Dayton. The scouts have built self-confidence and interpersonal communication skills. They scouts sold several boxes of cookies to Ruritans.
The Ruritans also assembled Valentine's Day care packages for members and friends that can't always attend our meetings for various reasons.
To support the Girl Scouts, reach out to Troop 1336. To join the Ruritans, contact any member or message the Facebook page.
The Massanutton Chapter of the National Society of the Daughters of the American Revolution hosted a Valentine's Day Party for members that live at Sunnyside on Feb. 14. Mary Rouse played the piano and residents joined in singing. A photo booth was provided by the chapter and everyone had a chance for a fancy photo shoot with pictures to take back to their rooms for display. Chocolates were passed out to staff members with thanks for providing great care to DAR members that live at Sunnyside. The celebration included cake, ice cream, punch and chocolate. Those members participating in the celebration and including residents: Eleanor Price, Mary Anhold, Peggy White, Marilyn Tuttle, Betty Downing, Barbara Bingham, Mary Rouse, Becca Whitfield and Betty Yost. Gracie Florence and Karen Craun visited DAR members at Bridgewater Retirement Community providing Valentine gifts bags to Kitty Armstrong and Lola McBride. DAR is a service organization that has a mission to promote historic preservation, education and patriotism; with the motto: God, Home and Country. For more information call 480-862-0905.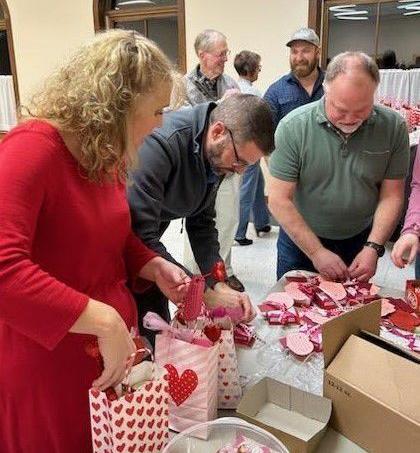 Massanutten Patriots will meet Thursday at 6:30 p.m. at Freedom Baptist Church, 141 Pleasant Hill Rd, Harrisonburg.
Our speaker, Ken Adams, with the Freedom Caucus, will be speaking on "Rockingham, You Have No Excuse." A Q&A session will follow his presentation. Come and bring a friend!
The Rocktown Camera Club will meet Feb. 27 at 7 p.m. at Trinity Presbyterian Church, 725 S. High Street, Harrisonburg. The meeting's topic is how to choose the best images from a photo shoot. A second topic concerns the different types of camera shutters and the different kinds of results from each. The Monthly Challenge will be "Snow and Ice."
Club meetings are open to the public and anyone interested in photography. For further details and directions, visit rocktowncameraclub.blogspot.com
Shenandoah County Retired Teachers Association announced a $1000 scholarship to a future teacher will be selected and presented at its May 2 meeting. The deadline for returning the application to Margaret Figgins, scholarship chair, is April 15.
Current Shenandoah County high school graduates who are juniors in college with an education major, Shenandoah County Public Schools employees who are working on a teaching degree and Shenandoah County high school seniors planning to major in education — who would get the scholarship in their junior year of college — may apply.
Applications are available in each school guidance office. Applicants must submit a letter of recommendation with the application form.
For questions or more information, contact Margaret Figgins by calling 540-459-4433.
Shenandoah University Circle Of Omicron Delta Kappa, the National Leadership Honor Society, initiated Meredith Lloyd, a native of Grottoes. The Society welcomed 213 new initiates from 10 universities in January. 
Students initiated into the society must be sophomores, juniors, seniors, or graduate students in the top 35 percent of their class, demonstrate leadership experience in at least one of the five pillars, and embrace the ODK ideals. Fewer than five percent of students on a campus are invited to join each year.
Omicron Delta Kappa Society, the National Leadership Honor Society, was founded in Lexington, Virginia, on Dec. 3, 1914. A group of 15 students and faculty members established the society to recognize and encourage leadership at the collegiate level.
Spotswood Garden Club held its February meeting at Brix and Columns Vineyards events room. Our program was a unique format that randomly assigned our members to small groups to create a flower arrangement. All groups were given the same container, the same flowers and greenery. Each group selected from five different Matisse paintings. The challenge was to interpret one of his paintings in flowers. After one hour, a member of each group explained how they used flowers to interpret the painting they had selected. Then everyone was asked to vote on their favorite interpretation. The winning arrangement was created by Denise Surber, Bev Earman and one of our guests, Betty Ann Galway. After a brief business meeting, we shared a potluck luncheon with members having time to socialize before departing.
Next month, Spotswood Garden Club will be meeting at the home of member, Alice Julias for a program on honeybees and beekeeping. Later in March, club members will be attending a Tri-Club luncheon hosted by Augusta Garden Club at the Blu Pointe Seafood Company in Staunton with an opportunity to meet the new President of the Garden Club of Virginia, Debbie Lewis.
Spotswood Garden Club is excited to announce that tickets for the 90th Historic Garden Week are on sale now at www.vagardenweek.org. This year's tour will be on Wednesday, April 19th and will feature 3 homes in historic Old Town Harrisonburg as well as the Joshua Wilton Inn. Tickets can be purchased in advance or in person at Zola's in the Dayton Farmer's Market beginning on March 9th. For more information, please contact harrisonburg@vagardenweek.org.
The Virginia Laureate Beta Kappa Chapter Of Beta Sigma Phi had a holiday social at Shanks Country Home Cooking on Dec. 10. We had 11 present and 7 guests in attendance with delicious food and wonderful conversation.
We held our Jan. 28, meeting with President Linda Carr calling the meeting to order and the opening ritual was repeated. We had 11 present. Minutes were read and approved. Standing committees gave their reports. Plans are being started for our Founders day. We enjoyed a lovely Christmas story about a Nativity set given as a gift to a young couple and all the traditions and memories each child and eventually grandchildren experienced. Submitted by Recording Secretary June Barton.