Some parents work diligently to shelter their children from the harsh realities of poverty.
But Beth Stabler was exposed from a young age under the grace of her grandparents, who operated a food pantry in Elkton for years. Those early memories never left Stabler, and she strove to always donate what and when she could, having danced with hard times herself and knowing the power of a little goodwill.
When her colleagues at East Rockingham High School noticed students coming to school in the same seasonally inappropriate clothes, there was no hesitation: Something must be done. Gathering supplies, donations and information on students, three teachers moved to fill the gap and open the Care Closet for students in need.
Tucked into the commons area where the school apparel store once stood, the Care Closet is a place that provides clothing and hygiene items, coordinated by alternative education teacher Mark Palmer and special education teachers Janeen Dofflemyer and Stabler.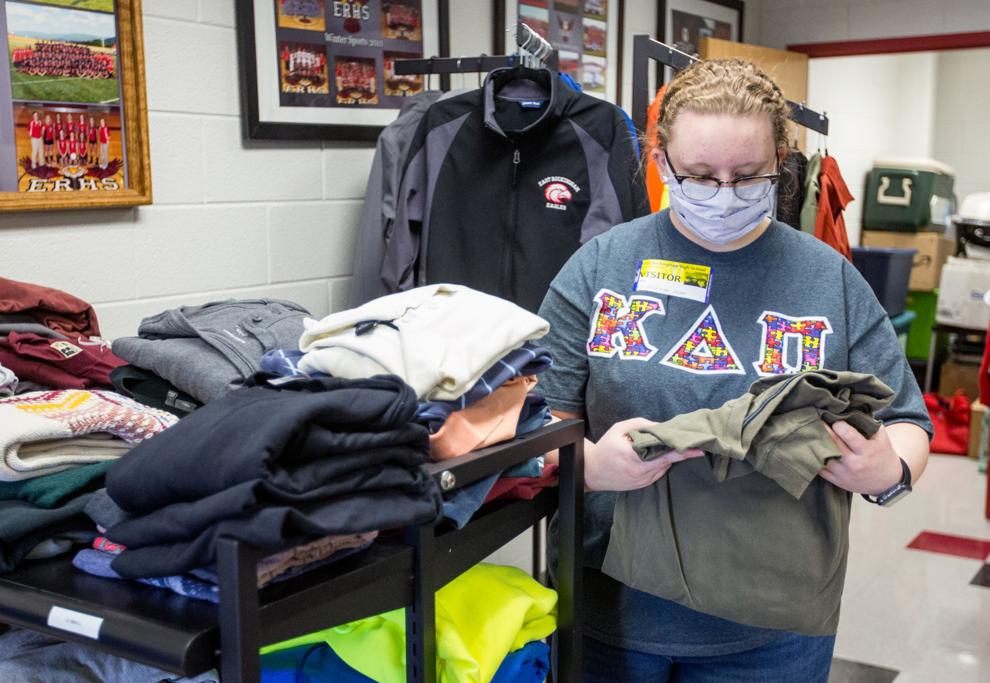 The idea struck last year while the teachers ate lunch and discussed the pervasive need among students for essential items such as warm clothing and hygiene products.
"We're very aware of our students' needs when they aren't being met, and they definitely weren't being met," Stabler said. "Between the three of us, we have a lot of experience with Open Doors and United Way shelters, so we've been able to use those experiences to identify what people will need."
Primary needs include socks, undergarments and washcloths, which are easier to buy in bulk, but other items that are specifically sized, such as shoes, are purchased with financial donations made to the Care Closet.
"We see the need firsthand at our school. We don't even have to look very far. Some of the need is right there, and we want to be able to address that," Dofflemyer said.
While the idea was seeded last year prior to the pandemic, Dofflemyer said the pandemic has only grown the number of students without access to proper clothing and hygiene items.
"It was a need before. It is definitely a need now," she said. "We want to make it to where clothing and the simple things you and I take for granted, shampoo, body soap ... we can provide those things."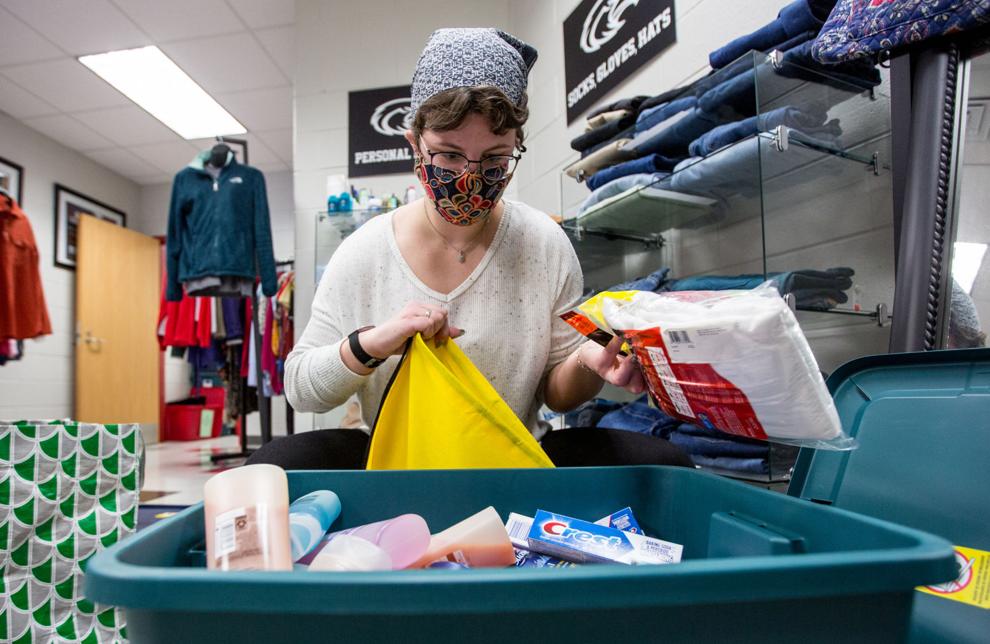 Palmer has led the in-person identification of students in need, and Stabler developed a Google Form for confidential referrals that ask for contact information, items in need and availability to pick up.
"You don't realize so many kids don't have enough socks," Palmer said. "Each one of my students not only got one item but got a pair of socks as well."
Nearly 30 students have benefited from the Care Closet since it opened in January, and faculty members are facilitating item pickups from the space by dropping off supplies at homes for students not coming into school.
After administering a Standards of Learning test, Stabler took one student in need of a shopping trip to the Care Closet, where they voiced admiration for the quality of items available. When the student said they liked a pair of trainers in the room, Stabler said she immediately made a mental note to browse for new footwear next time she went shopping.
"That's where those donations from the community come in," Stabler said. "Since we've identified those needs, we know we need to go look for size 7 running shoes."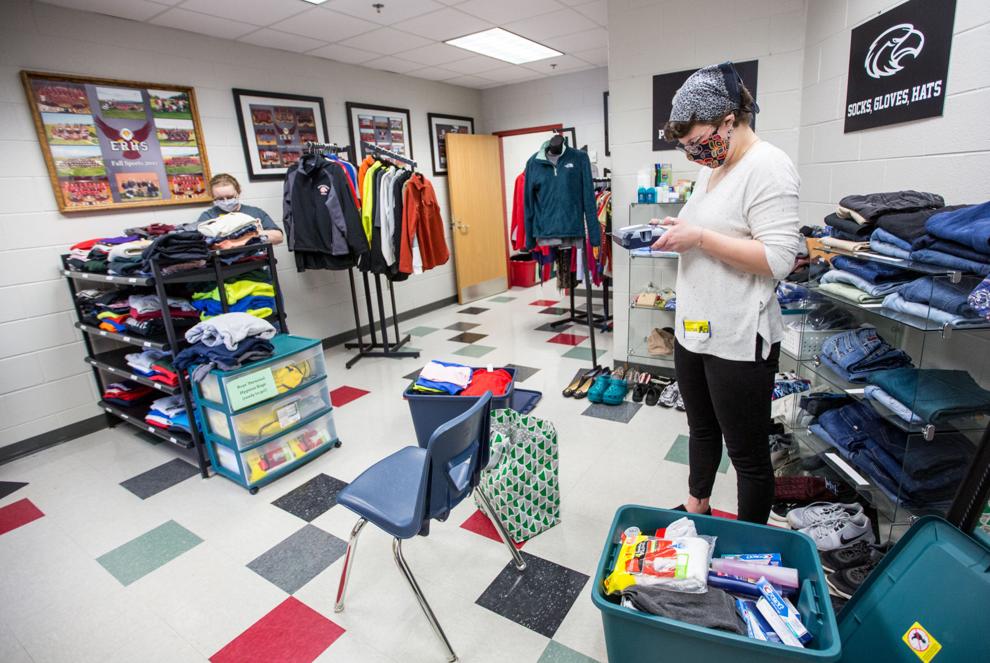 Stabler said trips to the Care Closet are currently operating as guided visits with either Dofflemyer, Palmer or herself so they can identify the most needed items and help students, but the organizers hope to expand hours with more staff and student ambassadors in the future.
Dofflemyer said faculty is not currently in need of physical donations but will accept financial donations to personally shop for students. Individuals interested in contributing to the Care Closet can send a check made out to ERHS to Dofflemyer at 250 Eagle Rock Road, Elkton, VA 22827.