NEW MARKET — Kimberly Ashby, of Stafford, planned to face her fear of flying head on by jumping out of an airplane at New Market Airport a week after her 47th birthday back in May.
But then COVID-19 pandemic hit.
On Saturday, she finally got her chance as Skydive Shenandoah resumed business.
"There's no better day than today," Ashby said as she waited in a patch of grass waiting her turn to gear up, fly up and jump out.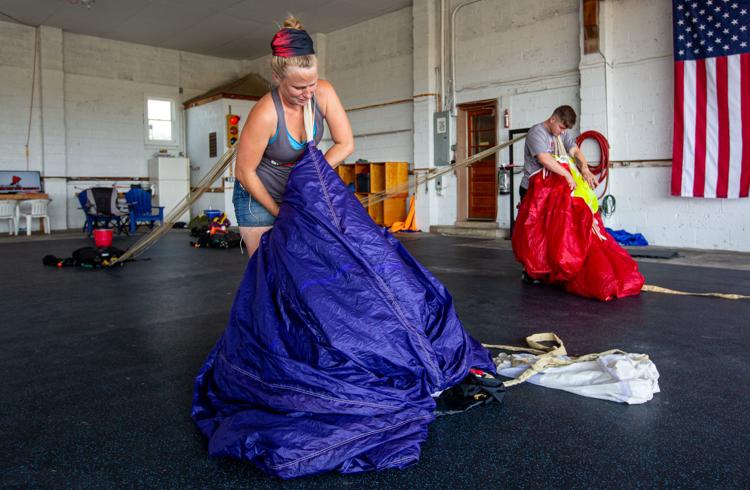 Steve Martinez, the drop zone manager for Skydive Shenandoah, said though there is always risk when it comes to skydiving, and that the company follows stringent regulations, the firm is doing everything it can to eliminate risk of spreading COVID-19.
"Obviously, we want to operate. But at the end of the day employee safety and the customer's safety we always put first," Martinez said.
Martinez also said the firm could have opened at the beginning of June, but chose not to. He said Skydive Shenandoah staff has been in contact with other drop zones and skydiving firms to find out how they are approaching protecting staff and customers during the pandemic and that the members of the industry are coming together to help each other.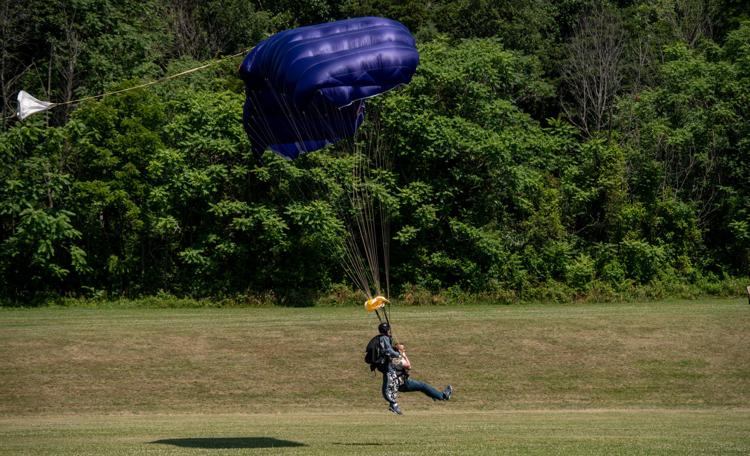 However, he also said it is difficult for many small businesses to stay afloat during the pandemic. Martinez cited expensive costs such as the rigs for parachuting, insurance on the airplane and rent for the space.
"We were lucky because we had money in savings. What if the business had opened last year?" he said.
Back on the airstrip, Ashby's daughter, Kyrin Falcetti, 27, of Stafford, jumped right before it was her mother's turn and walked back to the check-in point.
"It's something I wanted to do sometime in my life," she said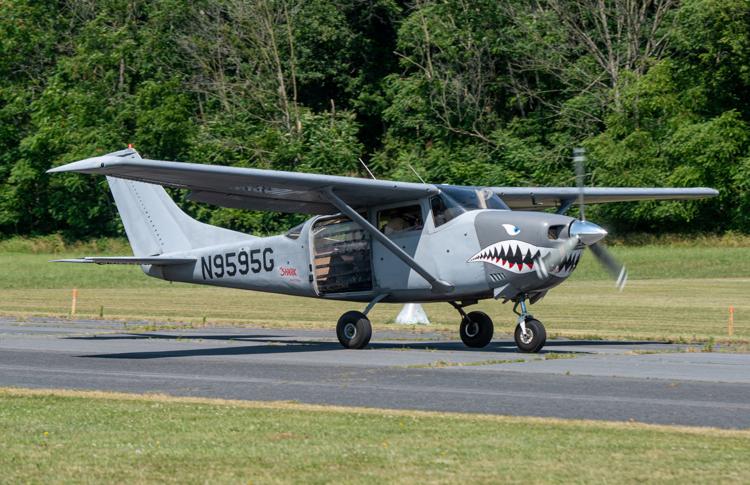 Falcetti said it was difficult to describe the feeling of skydiving but that she was surprised by the feeling of falling from a plane was not the same as the feeling of falling on a roller coaster.
"I think when she gets [out of the plane], it's going to be a lot of fun for her," Falcetti said as her mother walked toward the idling propeller plane to face down her fear.