Somewhere in a phone conversation with Kevin Long that bounces all over the place — and he apologizes three times for that — he catches his breath and laughs.
The big joke between Long and Becky Kingsley was always about their daughter's red hair. Neither Long nor Kingsley have red hair, but there was Molly — the Turner Ashby graduate with her sharp wit and those strawberry locks.
"No idea where it came from," Long said.
"Everybody is like, 'Where'd the red hair come from?'" Kingsley said.
But after the laughs, after the joy and after a sigh, the conversations turn solemn. The now-divorced couple miss Molly Long dearly.
Molly battled severe depression starting as a teenager and Thanksgiving week last year, she died by suicide inside her Richmond apartment at the age of 26. The Virginia Commonwealth University graduate with a bright future as a medical technician, and the couple's oldest child, tried everything she could to keep herself out of the darkness, her parents said.
"She fought so hard," Kingsley said through a breaking voice.
And it's that fight they choose to remember. It's also Molly's involvement in helping others battle depression that her family has kept alive along with her memory.
Last year, a month before her death, Molly sponsored a team in a Richmond-area suicide awareness walk and everybody got involved — Mom, Dad and stepmother Rochelle Long along with a slew of other family members and friends.
"It's a great memory of the three of us [Molly Long, Kingsley and Kevin Long] just walking the trail. It was really nice," Kingsley said. "I was aware of that at the time that it was a special moment."
"It was the last time her and I were together," Kingsley said.
Next month, at Gypsy Hill Park in Staunton, is the Greater Shenandoah Out of the Darkness Experience, a walk to help raise money and shine the spotlight on suicide prevention. Kevin Long set his goal at $6,000 and is almost there, having already raised $5,770 as of Monday afternoon.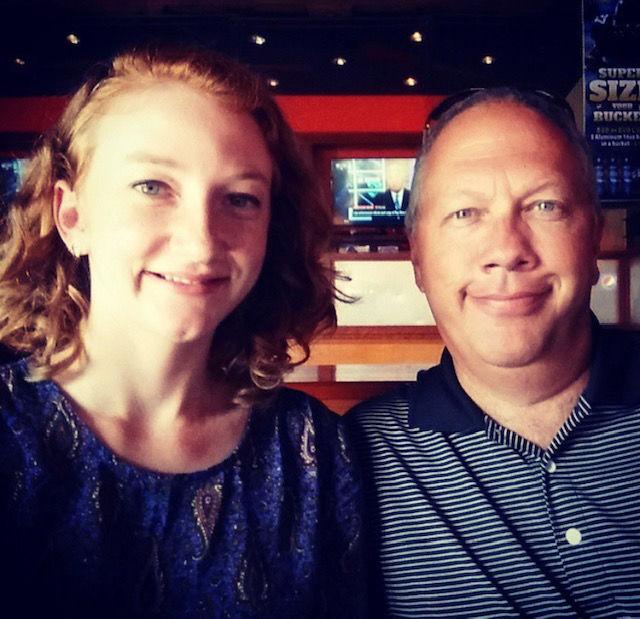 Leading the way with donations brings honors and benefits, and Kevin Long gets the honor of throwing a pie in the face of Markita Madden-Puckett, the chairperson of the Greater Shenandoah Out of the Darkness Experience, during today's Pies To Stop Suicide at Magpie Diner in Harrisonburg starting at 10 a.m.
The pie that will be used is a special one made in Molly's memory by Magpie Diner — called Molly's Mile-High Chocolate Pie — which the diner will sell all week with part of the proceeds going toward suicide prevention in conjunction with September Suicide Prevention and Awareness Month.
Both events, Madden-Puckett said, are important.
"For so long, we've had so much stigma surrounding mental illness," she said. "So much emphasis gets put on how our loved ones died; we don't get to talk about how they lived."
Kingsley and Kevin Long have no trouble talking about the life of Molly.
Long beams when he talks about her career at VCU Health and Kingsley laughs when she talks about Molly's love of singing and how she played in the school band at Turner Ashby, performed in several musicals and sang in the chamber choir. They're both proud of how, when Molly lost a friend to suicide, she got involved with suicide prevention despite battling the same darkness.
Then, again, the conversation turns solemn. Kevin Long recalled when Molly would go into the dark for days at a time, the last instance the most devastating when, days away from buying her first home, the phone calls stopped and Molly didn't show up to her job.
Long, who lives in Bridgewater, eventually called the police while driving down to Richmond to check on her the Wednesday before Thanksgiving. When he arrived at her apartment, the police were standing outside.
"A detective came out and told me she passed," Long said.
And there, by himself, standing in a parking lot in Richmond, he watched authorities wheel Molly out of the apartment and into a black Suburban.
"It was odd," Kevin Long said. "My mother asked me shortly after it happened, 'Did you ever think you'd get the phone call?' Yeah, deep down, I did."
Said Kingsley: "I know I didn't always do or say the right thing. There's a lot to learn about how to deal with friends and family who have depression. It's hard. It's not always easy to know what somebody needs or know when they're struggling."
Survivors struggle with the loss, Madden-Puckett said, and they may be more at risk for suicide. That's something Madden-Puckett, who lost two brothers and her father to suicide, is trying to fix.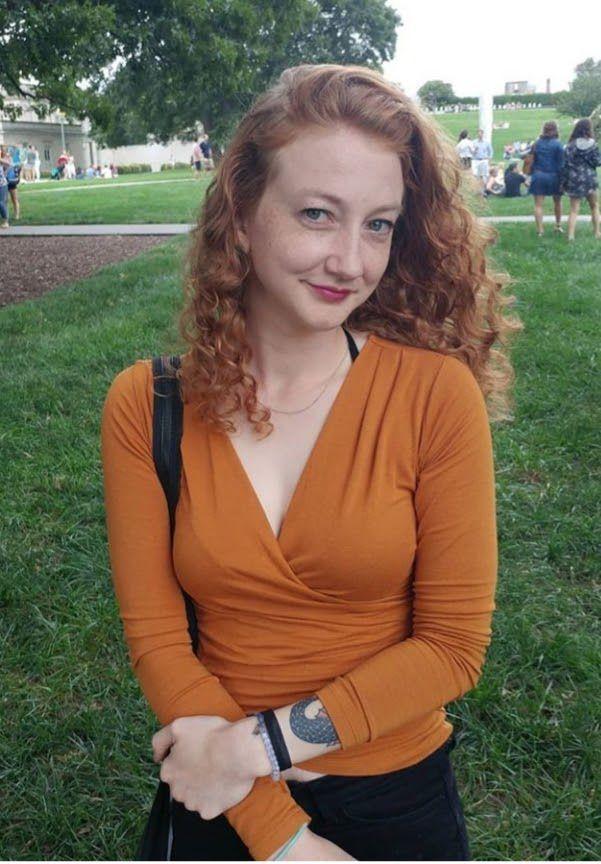 "When people have lost loved ones to suicide, they're open about the experience," she said. "'Hey, I'm having this struggle too, and it's OK.'"
It's important, she said, to discuss what the grief journey for survivors is like, and plenty of the walk participants do just that. That's part of the plan for Kevin Long and Becky Kingsley — talk, help and raise awareness.
"I've gone through it," Long said. "If I can help one kid, that's my purpose behind all of this. I want to get involved and get teenagers to talk."
"We miss her," Kingsley said, "and we want to honor her as well as we can."
One more laugh, one more memory and one more sigh over the phone from Kevin Long.
"One of the bigger problems early on is people don't know what to say to you," he said. "People say now, 'How are you doing?' Don't know if they're wondering how I'm doing in general or how am I doing since I lost my daughter. Or they ask 'What can I do for you?'"
"I tell them 'You can't do anything,'" he said. "'Just hug your kids.'"
If you or someone you know needs help, please call the National Suicide Prevention Hotline at 800-273-8255 or text "TALK" to 741741.