BROADWAY — Throughout TJ Williams' time living in Broadway, he experienced several events in town and at the high school that sparked something inside of him.
The rising junior at Broadway High School said he saw the Confederate flag, experienced racism and heard stories from his friends about racism at other Rockingham County Public Schools.
But early June 17, that spark inside Williams intensified when racist graffiti and "only white lives matter" was found on Mauzy Athlone Road near Broadway. The Virginia Department of Transportation removed the racial slurs, but the inspiration Williams said he felt would be permanent as he later formed the student-led Broadway Black Lives Matter group.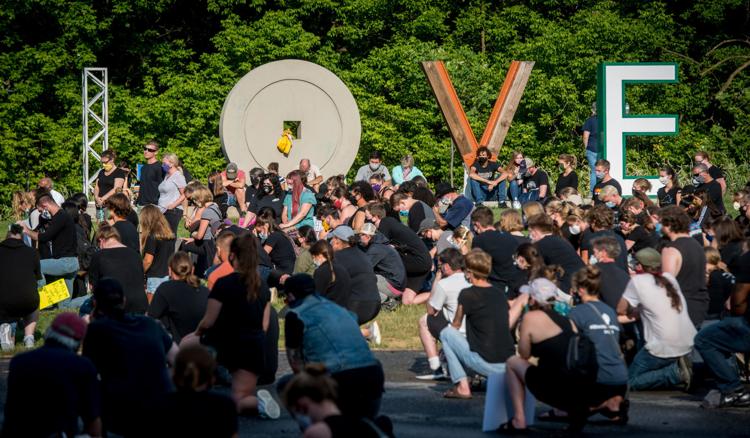 "It kick-started from there," the 16-year old said. "That really set a fire in me."
As the rain drifted away Monday evening, Williams found himself being the organizer of a youth-led Black Lives Matter protest where hundreds of people filled Heritage Park to support people of color — something Williams said he doesn't see typically in Broadway.
"You don't see any support around you and we are here to show that Black lives matter in those small towns like Broadway," he said.
On June 17, a student-led Youth for Black Lives Matter group protested in Elkton where several students from East Rockingham High School, Spotswood High School and Harrisonburg High School shared their experiences with racism and the lack of discipline toward classmates sharing hate speech.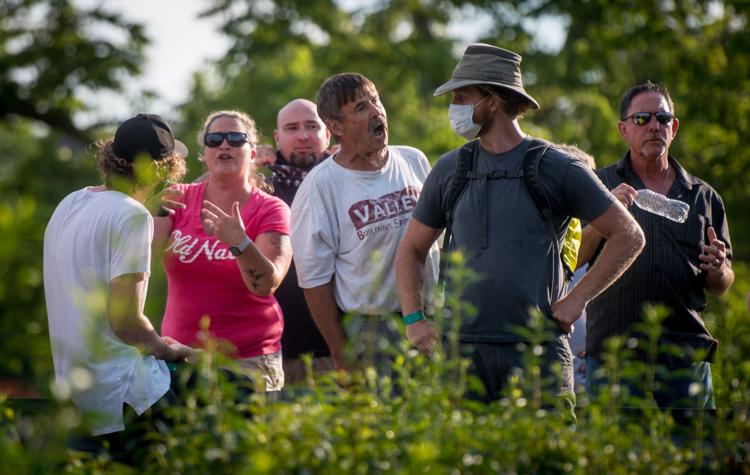 Nisazjia Jackson, 19, graduated from Broadway High School in 2019 and told the crowd that while attending BHS there was one day where she had built up the confidence to wear an Afro to school.
By the end of third period, Jackson said she had received a picture of herself taken from a distance with a racial slur used as the photo caption.
"I felt fully stripped of my identity," she said. "After reporting them, nothing was done."
Echos of racist experiences and little to no repercussions came out of nearly every speaker, along with the demand for change.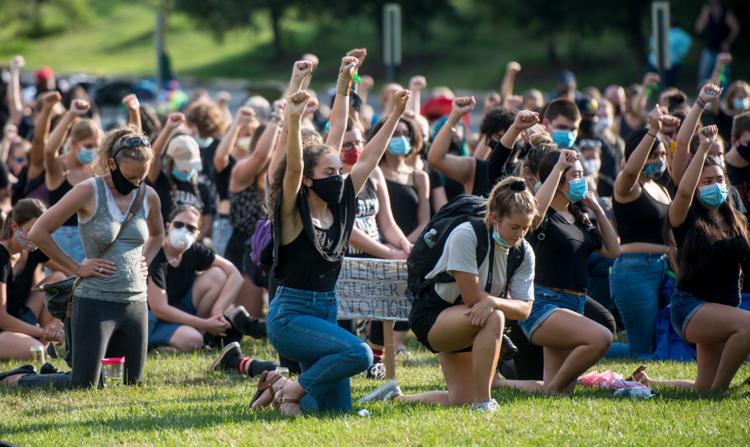 Williams outlined two requests he was going to direct Broadway High School and Rockingham County Public Schools to make: banning the Confederate flag from public schools and being tougher on students who express hate speech.
"Hate speech should not be tolerated," he said.
With each speaker came yells from counter-protesters, who were stationed around the park. Despite the distance they maintained, their voices began to hit the crowd during a moment of silence for George Floyd, who died after his neck was pinned under then-police officer Derek Chauvin's knee on Memorial Day in Minneapolis.
"Don't kneel for criminals," and "All lives matter" were heard in between speeches and several arguments between protestors and counter-protesters took place throughout the evening.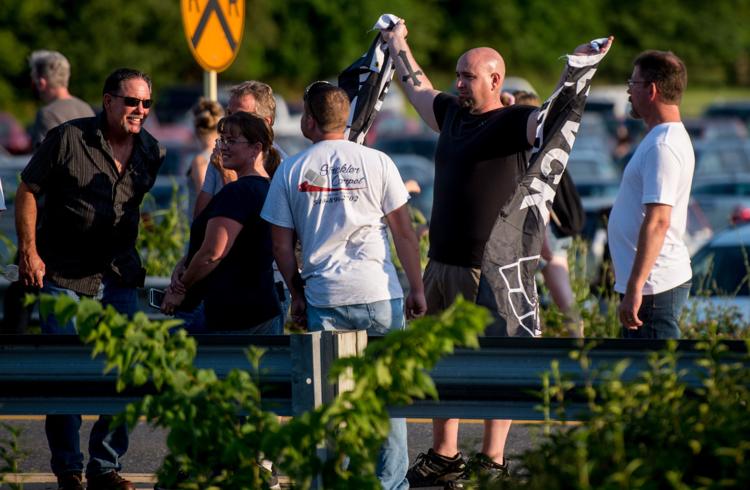 While many of the vocal counter-protesters were local, Town Manager Kyle O'Brien said Broadway was aware of three militias scheduled to attend the protest, including the Rockingham and Augusta militias.
Two men standing by the railroad tracks overlooking the park and carrying firearms declined to speak with the media.
O'Brien said the town is inclusive and there had been no requests to council from the Broadway Black Lives Matter group to make changes or address demands.
By 7:10 p.m., the crowd began to disperse and the sound of Lizzo's "Good As Hell" lyrics was the only thing left to be heard.
Williams said he is hoping for change in the town and at Broadway High School, despite feeling as if he has been "swallowed up by a small town."
"We are here to the end."