BRIDGEWATER — If you had asked Abby Branner two years ago where she'd be around this point in her life, she probably would have told you she was going to be halfway toward completing her degree at Bridgewater College and enjoying post-high school life as a student.
It turns out things didn't work that way and the old saying, "hoopers hoop," certainly applies.
After a year from the game, the former Spotswood High standout returned to the court this season as a sophomore guard with the Eagles and has had an immediate impact.
"After meeting the players on the team and seeing the team dynamic, I felt at home and like I had a family," she said. "It was a no-brainer to suit up and play here at Bridgewater."
Branner, a 5-foot-11 guard that was a two-time Virginia High School League Class 3 state champion and named to the all-state team as a senior, graduated from SHS in 2021.
During her time there, she was the Trailblazers' best player with a smooth shooting ability that later developed into one of the area's best all-around games by the time she was a senior.
But as colleges approached her with various options for playing basketball and even tennis at the next level, the Harrisonburg native opted to focus on life in the classroom at BC.
But after a year away and with Stephanie Flamini now on the sideline as head coach of the Eagles, the former Spotswood star has made it back to the hardwood in a big way.
"I've loved being a part of a program that aims to work together and build each other up," Branner said. "What I've liked most about college hoops is the ability to have friends in my teammates and be able to uplift and support each other."
Transitioning from being just a student that walked the small campus in Bridgewater to a Division III basketball player was challenging, but Branner credited her team for making it smoother.
Slowly throughout the offseason, she began to get her touch back with her skill set. And her conditioning had also elevated to a substantial level by the time the regular season rolled around.
"Abby was giving us good minutes off the bench, which allowed her to watch things before she entered the game, which was helpful," Flamini said. "Now she is in the starting lineup due to some injuries, and I think she will rise to the occasion. She has had a few months to get back into the flow of playing basketball, so the timing is good for her to jump in there and show us what she can do. Her being on the roster has been key to our success this year."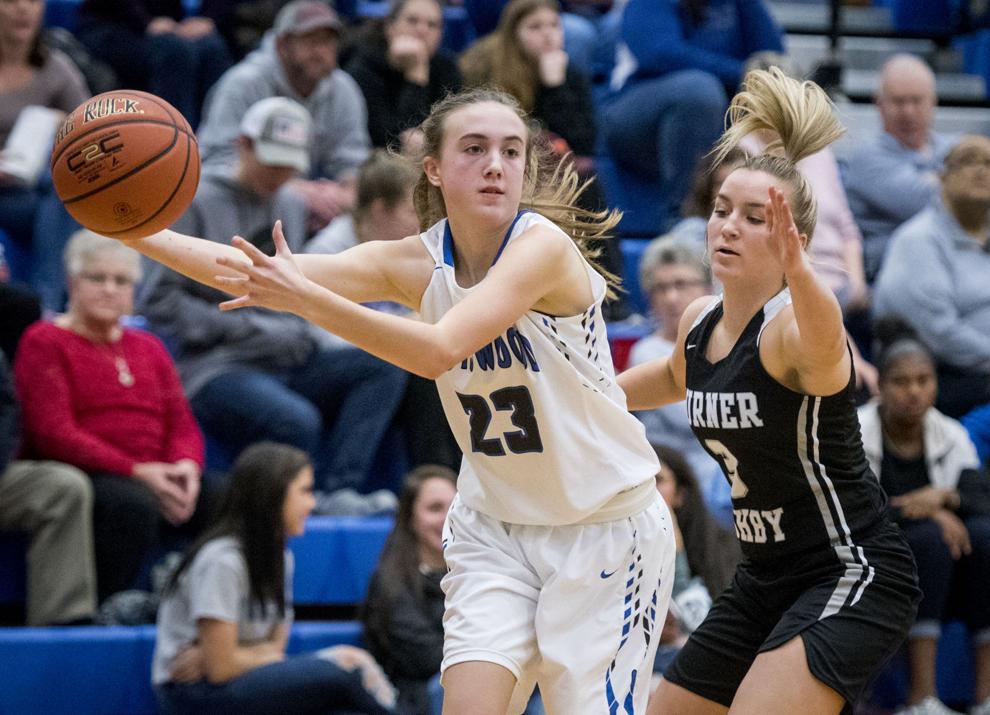 Branner has started five of 16 games for the Eagles, averaging 20.8 minutes per game.
She's putting up an impressive 5.3 points, 2.3 rebounds, 1.1 assists, and 1.1 steals per contest.
"Working hard during the preseason with my teammates made the adjustment to playing again very smooth," Branner said. "It has taken some time to get back into the swing of things, but my coaches and teammates have helped me in this process."
Mary Ruth Shifflett, a senior guard for Bridgewater, is also a former Spotswood guard and played with Branner in high school before heading off to suit up at the college level.
Shifflett said the addition of Branner brings a championship pedigree to the BC locker room.
"I have loved having Abby Branner as a teammate again," Shifflett said. "We both have a similar basketball background and have a championship mentality. It's great to have another teammate who knows what it takes to win a championship."
Two years ago, Branner likely thought her championship background would be used when handling academic and personal issues but not leading another team on the hardwood.
But after some offseason work and bonding with her teammates on campus, the Spotswood product is back on the court this winter.
And her teammates and coaches say that's where she belongs.
"As she continues to get confidence, we will certainly need her to do some big things for us down the stretch."