PENN LAIRD — Camden Blank admitted that he could be considered a little biased.
As the youngest player on the team, the Spotswood freshman has been a big-time contributor.
And, according to him, the other underclassmen around him have been impressive, too.
"I think the younger players have played a pivotal role in the team's success," said Blank, a first-year varsity player who has shined as an infielder this season. "The younger players have had great leadership and mentors in the older players and have benefited from their advice and guidance. Each player has contributed to the team's success in some way, including the youngest players."
The Trailblazers captured their second straight Valley District regular-season championship this year.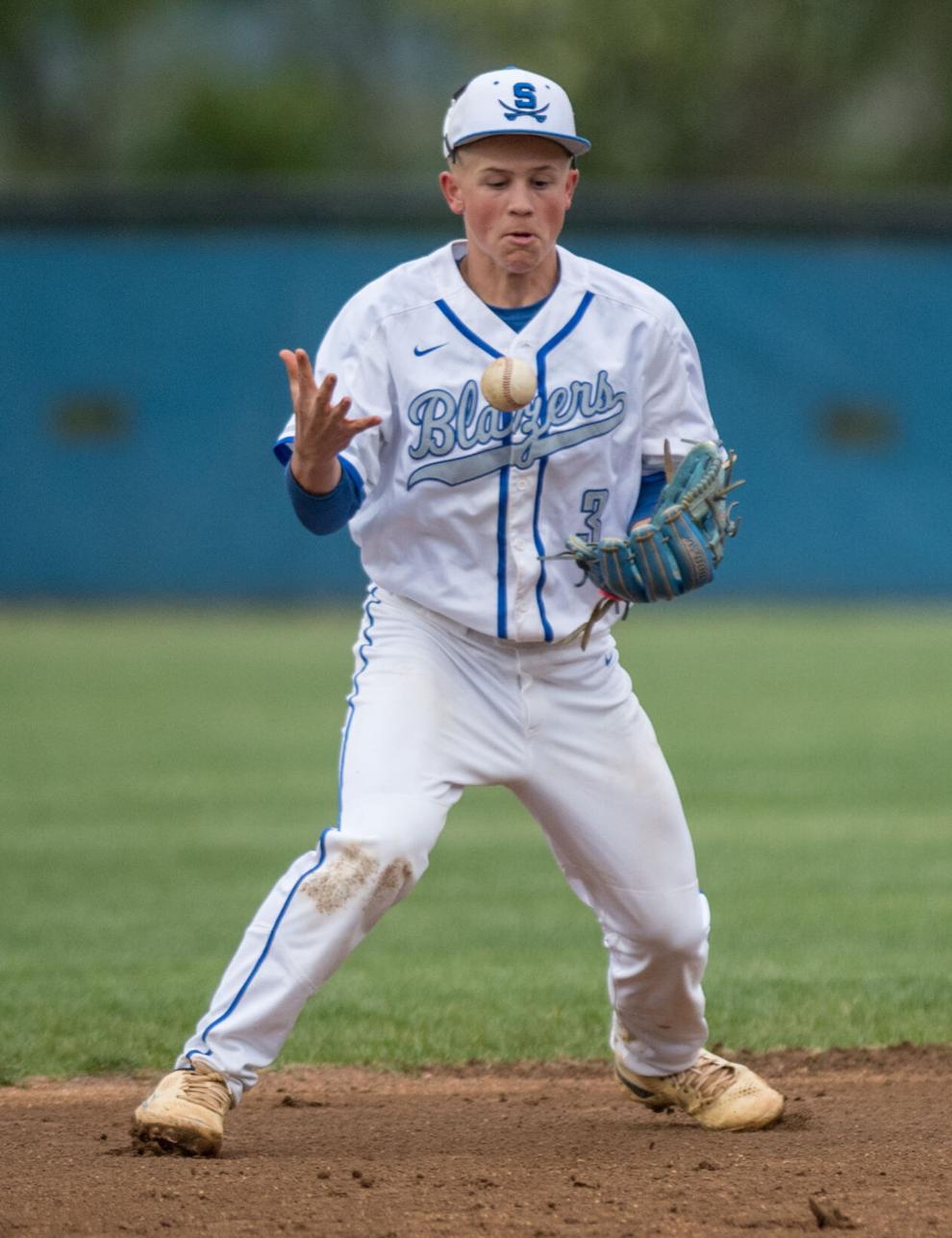 But after earning the title last year with a senior-heavy squad, this one was a bit more of a surprise.
"The younger players on the team have bought into the program meaning," Spotswood senior Ben Moyer said. "They understand what the team needs and are willing to do what the team needs."
Blank has had typical freshman growing pains, but his quick ability to adapt has been impressive.
He and his Spotswood teammates have shown a maturity that goes beyond their years.
"Cam, like many of our players, is extremely hard-working, confident, and self-motivated," Trailblazers head coach Marcus Davis said. "What makes him unique is his baseball IQ in all areas of the game. Cam is a true student of the game; his ability to get high-level jumps and reads on the bases, above-average strike zone discipline, next-play mentality on defense, and integrity allow him to continue to improve every day. He has willingly made many sacrifices throughout this season to help our team find success. We are all extremely humbled to be back-to-back district champions and region contenders with aspirations and goals to push for the opportunity to make another state run."
Blank has a bright future at Penn Laird, but he has proven this year that he can contribute now.
The freshman is one of the area's best, whether at the plate, running the bases, or in the field.
And the two-time champion Trailblazers may be proving Blank's biased opinion has some validity.
"We have a lot of possibilities within our reach in the postseason," Blank said. "We have momentum and confidence on our side. Our coaches have prepared us all year, and we have gotten better every week. Our bats have gotten hotter as the season has progressed, and our pitchers have been awesome this season. So, I feel like we are really primed for a run."