PENN LAIRD — She doesn't say much but if she does, those around her listen.
Brooke Morris, a senior at Spotswood, has quietly emerged as a big-time leader in multiple sports.
In basketball, the 5-foot-5 guard developed into one of the area's best 3-point shooters over her career. And on the diamond, she's as steady and consistent as it comes as the SHS center fielder.
"I've been playing with Brooke since we were tiny," Spotswood junior standout Taelor Ware said about Morris. "She's very shy, but she has unspoken leadership in the outfield. She plays center [field] and you have to take charge. She's not afraid to speak up, but she doesn't have to do it often."
Morris may be a bit more reserved with her teammates, but her play on the field is anything but.
There have been multiple games where Morris has filled it up in the boxscore with four-hit outings, and in hoops, she led the team in 3-pointers a year ago before battling with injuries this past season.
"I try to be a leader, for sure, but there are certain situations where I just feel like you need to take a step back and let everything play out for itself," Morris said. "Sometimes that is for the best."
Earlier this month, Morris signed a letter of intent to continue her career at the Division III level.
While it didn't surprise many because of her family ties to the program, Morris is one of few athletes who will get to play multiple sports at the next level after committing to Eastern Mennonite.
The senior told the Daily News-Record she'll play basketball and softball for the Royals next year.
"I just feel like they're very welcoming," Morris said about EMU. "It's a big family and I am excited to get to be a part of it. It's not just a team. It's a family environment around both programs."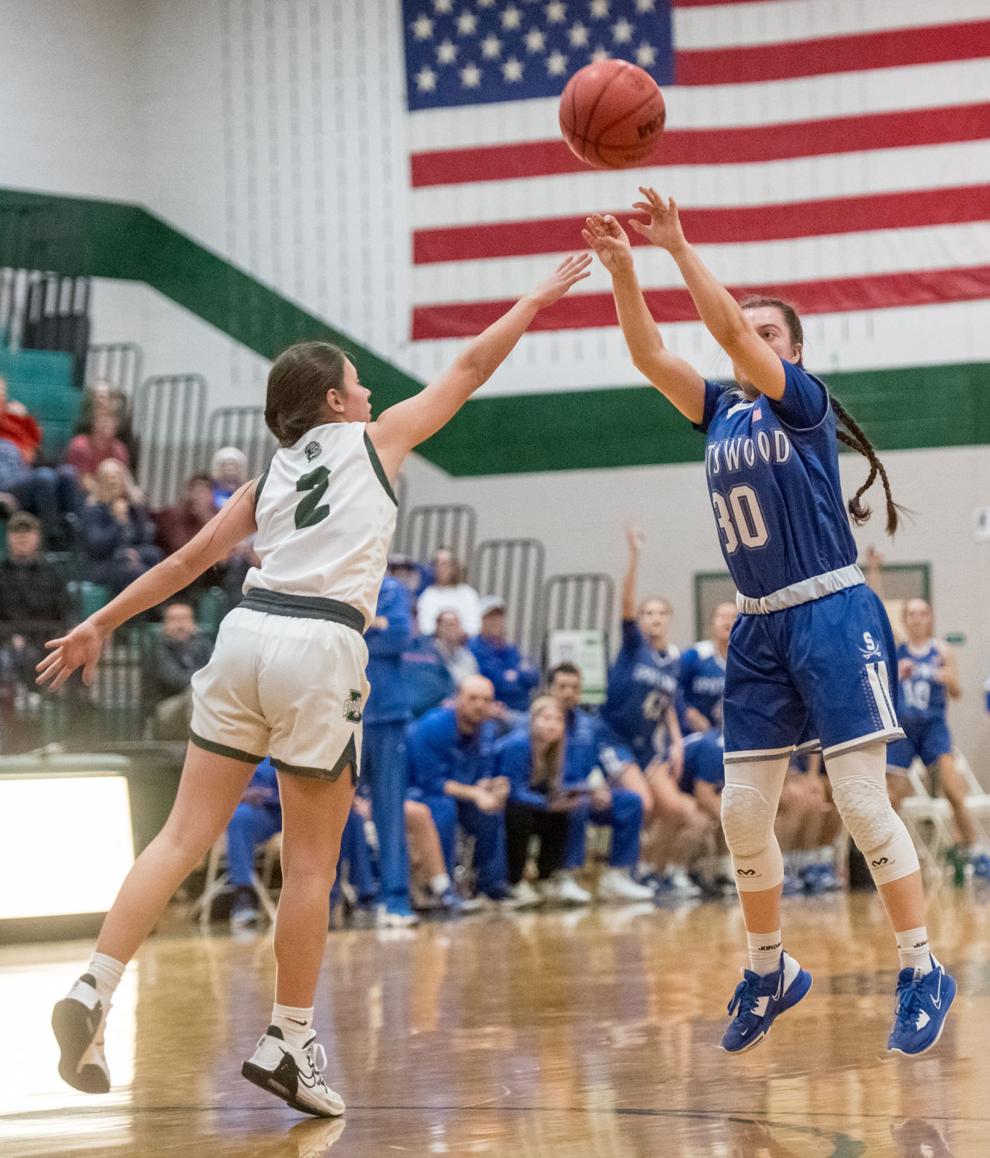 Morris signed with the Royals earlier this month in front of friends and family at Spotswood High.
Much like her leadership with teammates, the senior was subdued when reflecting on the meaning.
"It was definitely very emotional," Morris said. "There were a lot of thoughts. I'm sad to graduate high school, but also excited to move on to the next level. So, yeah, it was really mixed emotions."
At EMU, Morris will bring speed and athleticism to the outfield for a softball team filled with locals.
And in hoops, the Royals are hopeful the Trailblazers can provide a much-needed boost from deep.
"Anyone in the area who has seen Brooke play knows she's a good shooter," EMU head coach Jenny Posey said. "That's definitely a piece we were looking to bring in for the upcoming season."
Although Posey acknowledged Morris' shooting will be a boost, she said her interest grew last summer.
After watching the guard continue to develop throughout her career at Spotswood and being part of multiple teams that made deep postseason runs, Posey said Morris brings a winning DNA.
"Her skill set, along with her background of being part of a historically successful high school program and her amazing family, made offering her the opportunity a no-brainer," Posey said.
As the Trailblazers now get set to begin their postseason journey Friday in the Region 3C softball quarterfinals, there's a possibility Morris may have to step up and showcase her vocal leadership.
But whether Morris is active vocally or not, the respect she's earned from her teammates is evident.
And it's something she'll now take with her as she heads to the college level.
"I'm definitely trying to enjoy the moments that we have left with this team," Morris said. "I'm going to miss it a lot, but I'm really looking forward to playing in college."