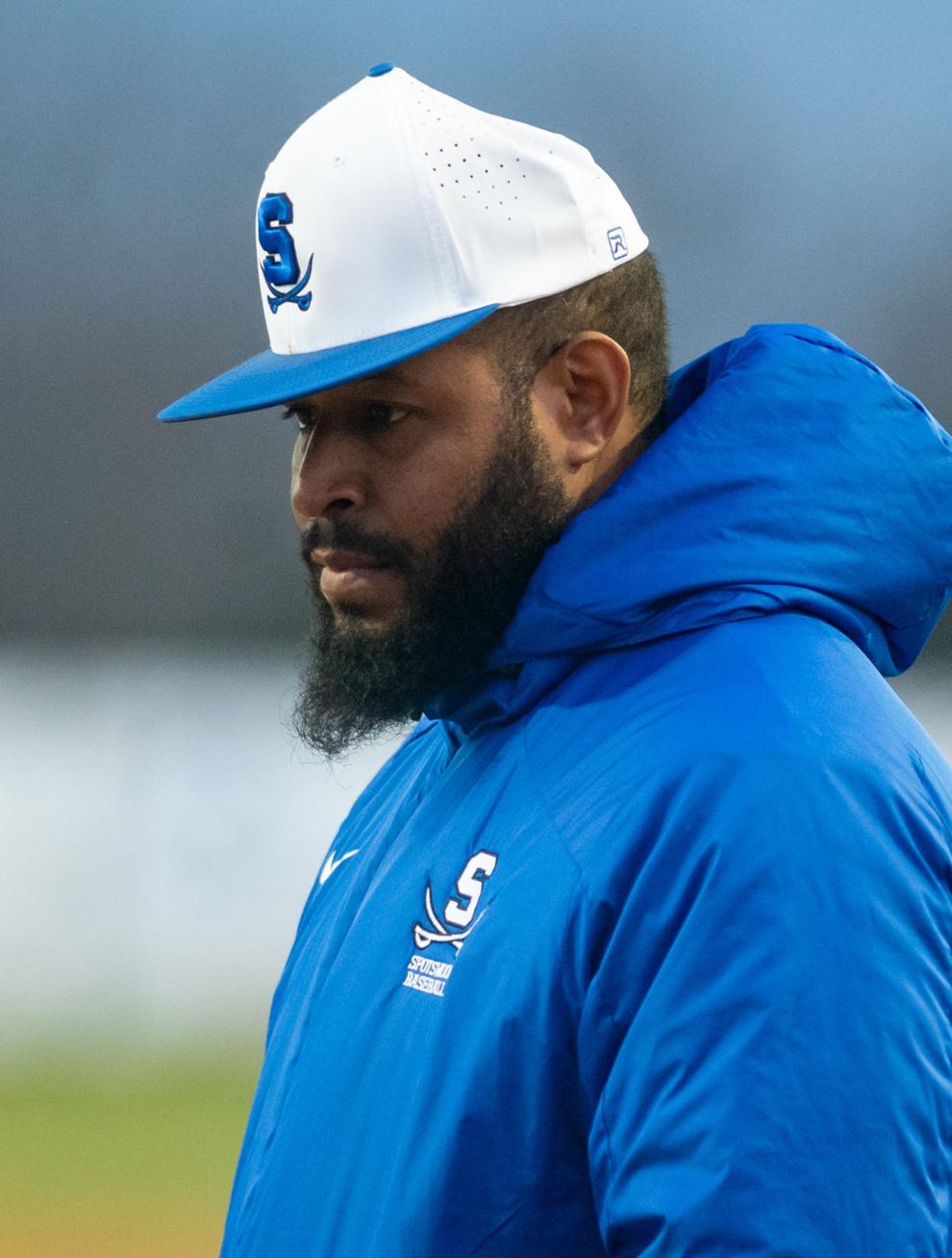 After another phenomenal season on the mound, Spotswood standout pitcher Ben Moyer was officially named the Valley District Baseball Player of the Year by the league's coaches earlier this week.
Moyer, a senior who has signed to play at the Division I level with Samford, has been electric on the bump in his second full season with the Trailblazers, guiding them to another district championship.
Moyer's head coach, Marcus Davis, was again honored as the Valley District Coach of the Year.
Joining Moyer on the all-district first-team pitching staff was Rockbridge County senior Cohen Paxton and Broadway junior Mason Lynn, while BHS standout sophomore Sy Crider is the first-team catcher.
The first-team infield consists of Turner Ashby junior Jack Fox at first base, Harrisonburg junior Noel Cano Rocha at the second-base spot, Rockbridge County senior captain Derek Smith at third, and Gobblers standout junior Bransen Hensley, a West Virginia commit, at the shortstop position.
In the outfield, Turner Ashby sophomore Micah Matthews is joined by Spotswood sophomore Jackson Moyer and Broadway senior Hunter Deavers, while TA junior Brandon Pettit is the designated hitter.
TA senior Caden Swartley and SHS sophomore Andrew O'Brien were first-team at-large selections.
The All-Valley District second team was mighty impressive, too, with the Knights duo of sophomore Tyler Hill and junior Clay Guyer joining Spotswood sophomore Brady Hoover on the pitching staff.
TA freshman Brooks Bowman was the second-team catcher, while Broadway senior Isaac Wouters was at first base, Gobblers junior Conner Michael was at second, Spotswood senior Trevor Shifflett was at third, and Rockbridge County standout sophomore Clayton Irvine filled the shortstop position.
In the outfield, Spotswood senior Heze Cross and junior Nate Leslie were joined by Paxton, while Hoover and Rockbridge senior Tucker Hopkins earned second-team at-large spots for their roles.